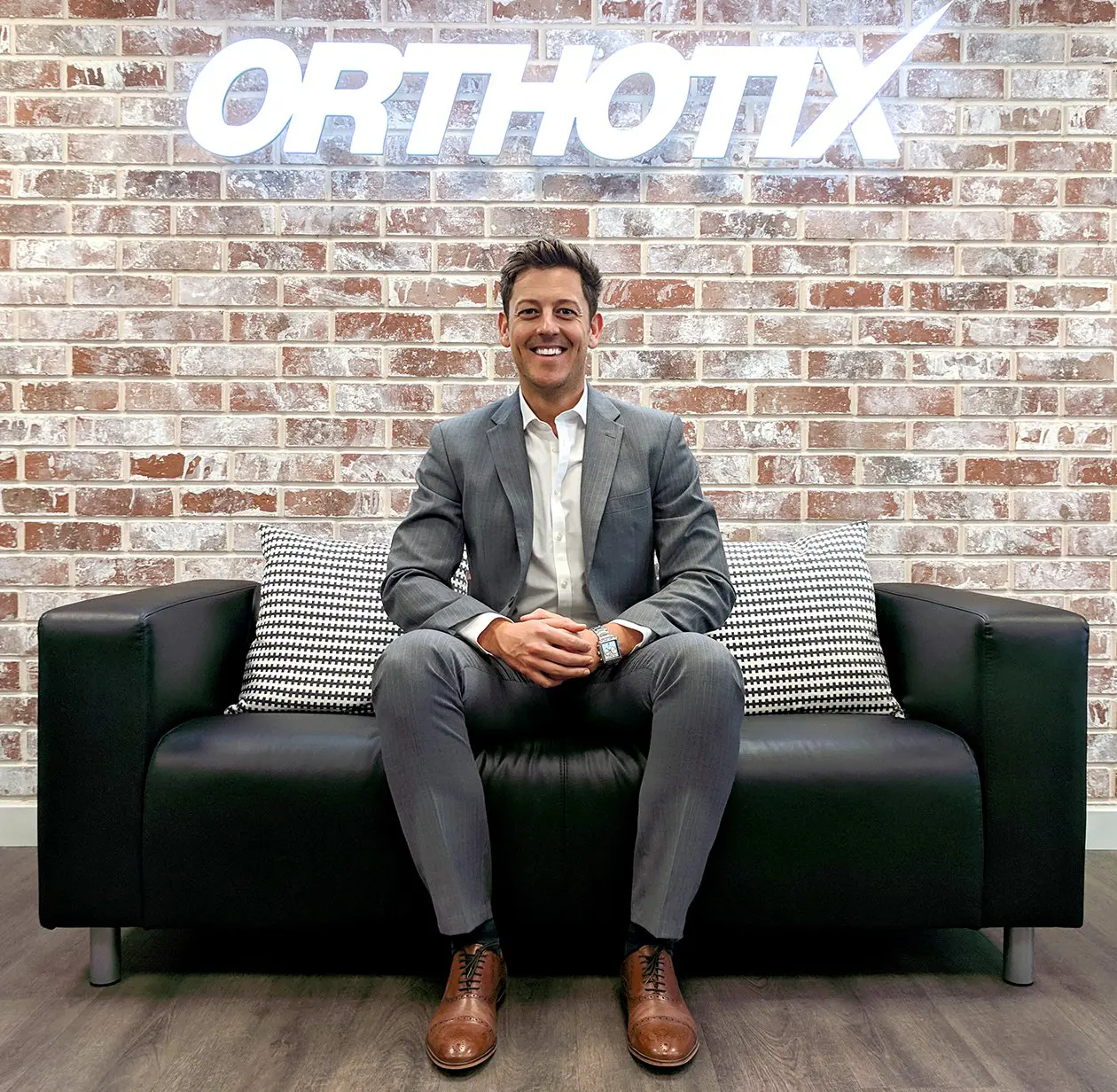 Situated on the outskirts of Canton in Cardiff, lurks a sleeping giant of the orthotic healthcare world. The family-owned business Orthotix, now under third generation management is proud to be flying the flag for Wales and has been punching above its weight in a fiercely competitive industry for several years. In 2017 the dynamic team behind the business set out an ambitious expansion plan that would see them reach for new heights.
Aptly named Orthotix, specialises in the niche healthcare sector of orthotics which is defined as a branch of medicine that deals with the provision and use of medical devices such as splints, braces and supports. Orthotix has been supplying off-the-shelf products of this nature designed for orthopaedic pathologies, medical conditions and sporting injuries since its inception in 2004.
The newly renovated 25,000 SqFt Headquarters situated on Sanatorium road is a testament to the extraordinary journey the business has undertaken since its humble beginnings in a dilapidated unit on a bleak Merthyr Tydfil Industrial Estate. The current Executive Director, Paul Cooper recalls his first day of employment at the original site,
"…it was a dank miserable morning in Merthyr, I parked up outside what can only be described as a grotty old garage and I remember questioning whether I'd made the best career choice! At that time, we only had two staff, two paying customers and five products to offer so it was fair to say that things could only get better… we just embraced the challenge".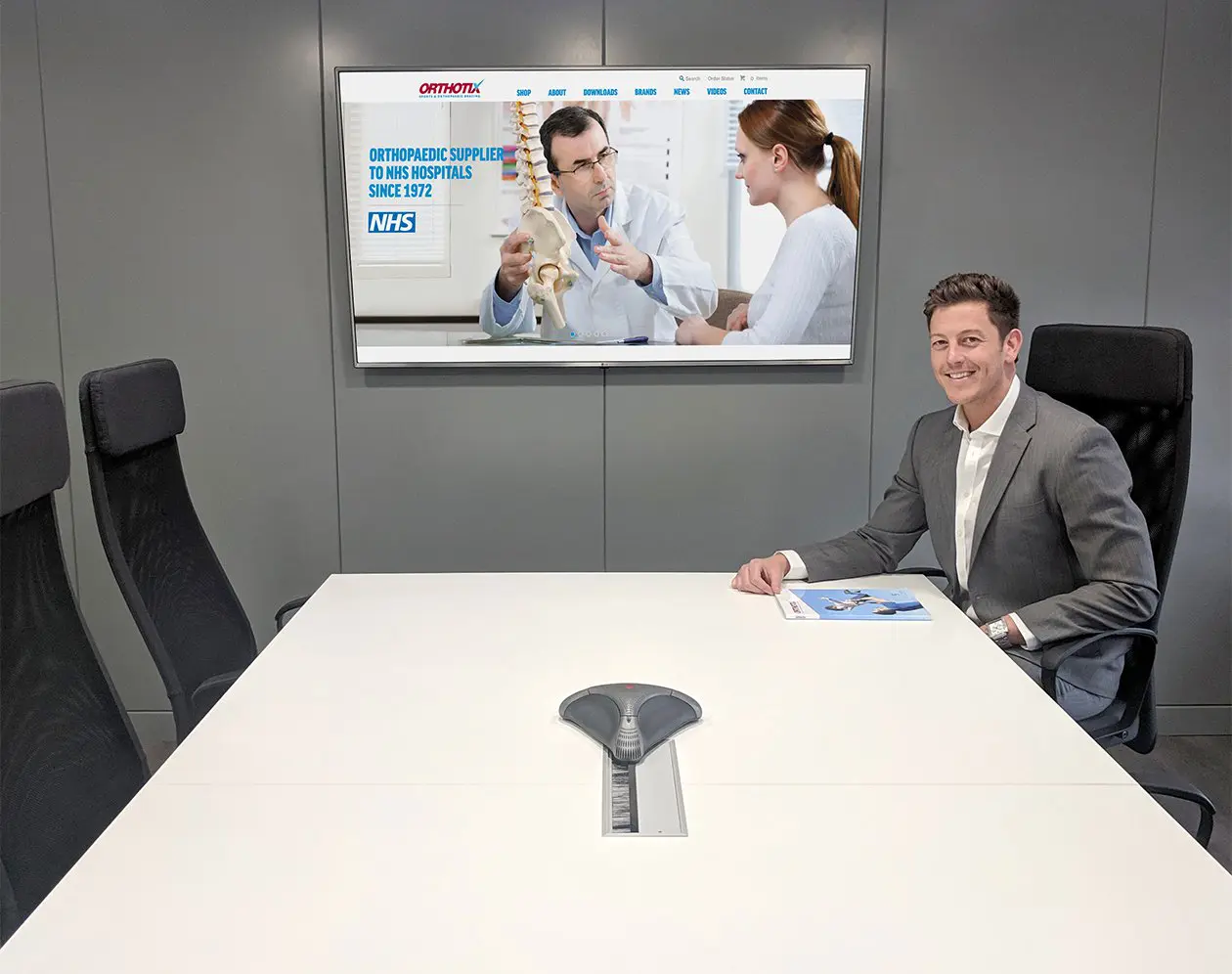 Orthotix has recently upscaled their operations significantly. Employing 20 staff they are an accredited NHS supplier of a diverse range of orthotic products encompassing all regions of the body from head to toe. They distribute over 500 medically approved products, with many manufactured in the UK and others sourced from market leading global partners which now include Orliman, Pavis, and RibCap
Having just been awarded a multi-million-pound supply contract they will now see their products issued in every NHS hospital in Wales for the next four years and they have similar trade agreements in place across the rest of the UK. Orthotix is also proud to be recognised as the official suppliers of sports and rehabilitation bracing to Cardiff City FC, Welsh Athletics, Welsh Netball, Celtic Dragons and Disability Sports Wales.
With the third generation of the family business now coming to the fore and taking over the management reigns it has brought fresh impetus. The open-mindedness and lateral thinking of the grandchildren of the original founder have enabled Orthotix to flourish into a modern multi-channel business.
The emergence of online sales saw Orthotix establish multiple online trading platforms to encourage the general public to purchase product of this nature directly from the comfort of their own homes. The use of professional how-to-fit video demonstrations, simple to follow measurement charts and informative product guides has made this a reality.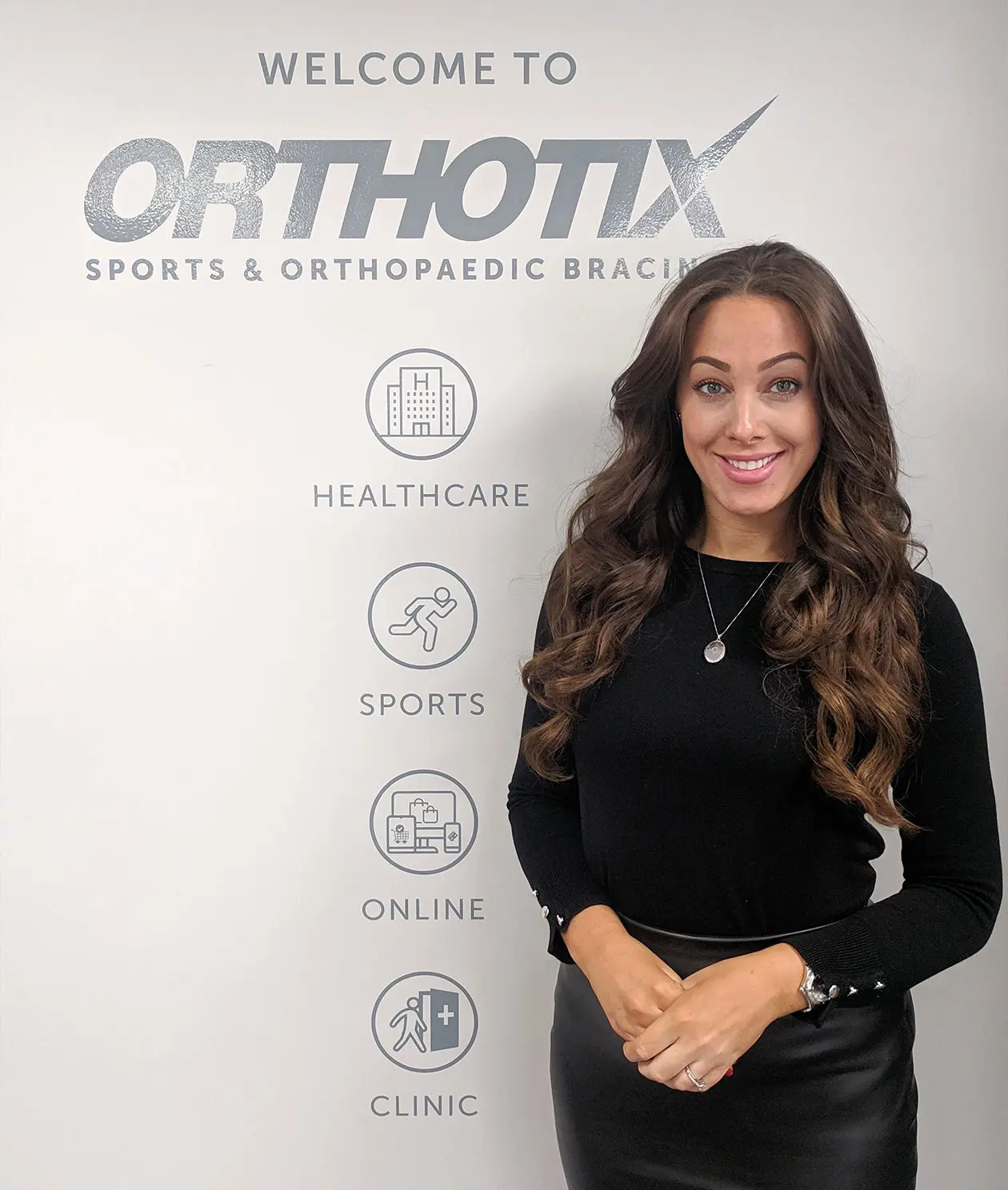 The new Headquarters incorporate a private-health style customer reception area, complete with product fitting rooms which are open to the public Monday to Friday. Anyone can walk-in without an appointment or come via referral from GP or other Healthcare Professionals for assistance with non-technical orthotic product. If a patient requires the attention of a clinical Healthcare Professional known as an Orthotist, then a diarised appointment can also be made to facilitate this. It's a truly unique experience which provides the public with direct access to a choice of medically approved product for a plethora of common injuries/conditions whilst they wait.
One of the main advantages that Orthotix possess is its access to an in-house team of multidisciplinary Healthcare Professionals. Over the last decade this benefit has enabled the development of innovative new products for the UK marketplace. Some of the most successful to date include; ankle foot orthoses for drop foot, fashionable soft shell helmets for epilepsy, discreet hernial underwear for inguinal hernias, clinically proven functional insoles for flat feet, colourful stock gaiters for kids, de-rotational straps for lower limbs and many more.
Newly appointed General Manager, Hayley Huntley outlines the next steps in the ongoing Orthotix expansion plan…
"…. Now that we are up and running in our new upsized HQ, we can concentrate on the formation of our 6th Edition product catalogue which will accommodate 50 new exciting products. This is pencilled in for completion towards the end of the year. We are also working on a top-secret project with our partners Orliman and we are also thrilled to be officially partnering with the award-winning podiatry company ACE Feet In Motion. This will see us launch and distribute their first retail ready OTS range of podiatry products…. So all in all, we are going to be flat out for the rest of 2019!"
It's clear that Orthotix is making big strides with their expansion plan and remain focused on their mantra of