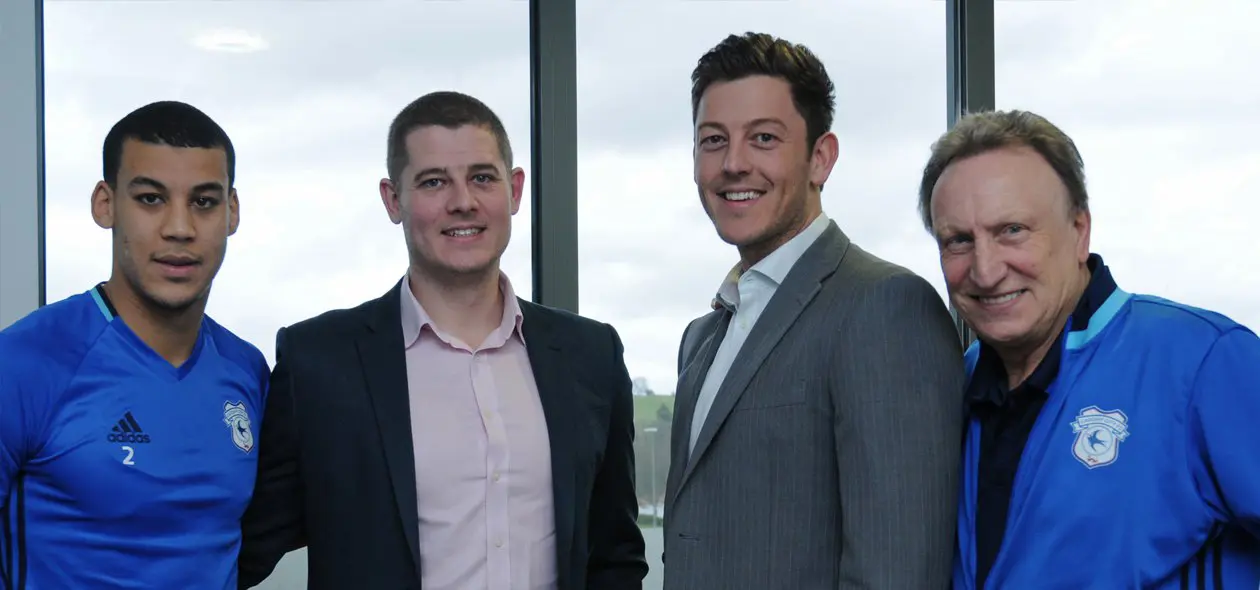 Orthotix renew their partnership agreement with Cardiff City Football Club which will see them continue as the Official Supplier of sports and rehabilitation bracing to the first team squad for the 2017/18 season.
Orthotix and sister company, ACE Feet In Motion, who are the Official Podiatrists have now assisted the CCFC medical team with their professional footballers for over six years.
Paul Cooper, Executive Director of Orthotix said;
"We are thrilled to continue our professional affiliation with the Bluebirds. The Cardiff City Stadium is only a stone's throw away from our headquarters in Canton and it's lovely to see such a big club supporting a local business like Orthotix."
Throughout the course of a season the medical staff at CCFC will typically utilise a selection of Orthotix products to assist them with player injuries, rehabilitation and recovery. Common injuries associated with football include; fractured metatarsals, ankle inversions, calf strains, pulled hamstrings as well as knee sprains and ligament damage.
Orthotix manufacture and distribute an expansive range of class 1 medical devices which are designed to assist with a vast array of sporting pathologies. Numerous products which are now available to the public from the Orthotix web-shop such as the 'Rodisil' Active Knee brace are designed to be worn whilst playing sport, so that niggling injuries shouldn't keep you out of action for long.
Product Video showcasing the Orthotix Rodisil Active Knee Brace
The renewed agreement sees Cardiff City Football Club remain amongst an impressive stable of elite Welsh sporting teams who have partnered with Orthotix in recent times, which now include; Welsh Athletics, Disability Sport Wales , Welsh Netball and the Celtic Dragons.