Clinic
Our modern Cardiff facility boasts a clinic room, fitting room and patient waiting area which enables us to open our doors to the general public for the first time.
Our entire product range is stored on-site so we can offer a comprehensive choice of product with instant availability.
Our non-technical product can be issued whilst you wait by our experienced Healthcare Assistants and diarised Healthcare Professionals are also available when assessment and fitting of more complex product is required.
How Can We Help You?
Our walk-in clinic offers a comprehensive range of class 1 medical devices designed by UK Healthcare Professionals. Our product range encompasses all regions of the body from head to toe, offering an orthotic solution for various orthopaedic conditions and sporting injuries. Full size ranges including paediatric are available whilst-you-wait and experienced staff are at hand to assist you.

CE Marked Medically Approved Products
Products Issued Whilst You Wait

Diarised Appointments Available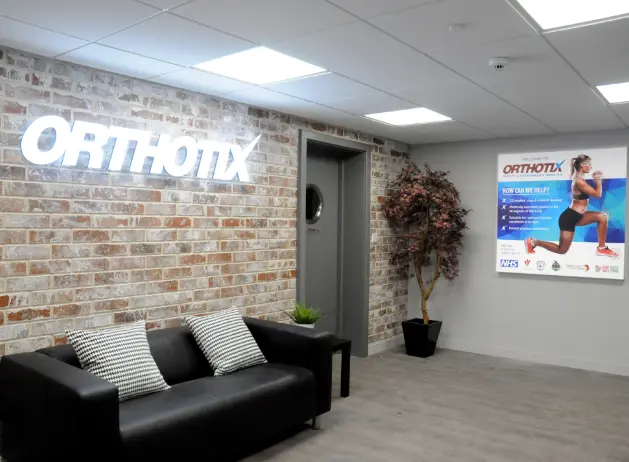 Walk-In Healthcare Assistant Service
Most of our products are deemed as non-technical which means that our experienced in-house Healthcare Assistants can aid you with fitting and product specific information during your visit. This service is free of charge, with all products chargeable at our recommended retail price.
No appointment is necessary for this service, our walk-in clinic is open 9am – 5pm Monday to Friday.
If you are unsure whether you need to see a Healthcare Professional please use the 'Request An Appointment' tool below, and a member of the team will contact you shortly to confirm.
Typical products available include:
Post-op footwear, protective walker boots, bunion splints, gel podiatry products, heel inserts, ankle supports, simple knee supports, hernial underwear, abdominal binders, basic back supports, elbow sleeves, finger splints, wrist bracing, slings, foam collars, soft shell protective helmets etc.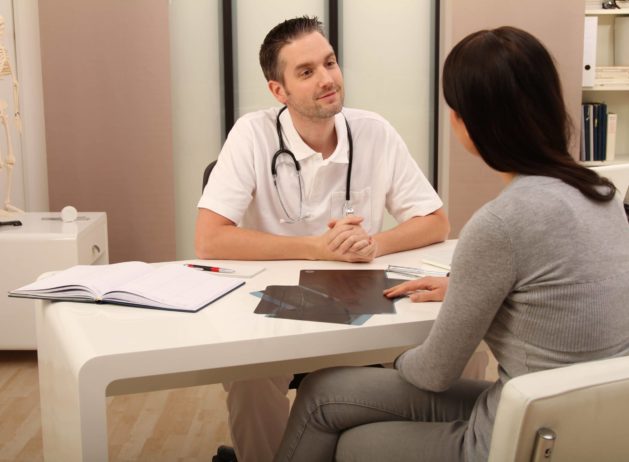 Diarised Healthcare Professional Service
We also offer a diarised appointment service with our in-house Orthotist or Podiatrist. These qualified medical professionals are available on scheduled days to offer assessment and fitting for a variety of our more technical products. This option is subject to a service charge, with all products chargeable at our
recommended retail price.
Please contact us using our details or the 'Request An Appointment' tool below and a member of our team will contact you to discuss your requirements, confirm a time and date and provide costings.
For VAT relief a vat exemption certificate will be required.
Typical products available include:
Off the shelf orthotic insoles, textile drop foot orthoses, carbon fibre ankle foot orthoses, paediatric dynamic ankle foot orthoses, limb de-rotation devices, compression hosiery, technical knee bracing, ACL skiers bracing, osteoarthritis unloader knee bracing, rehabilitation arm & leg gaiters, inguinal hernial trusses, scrotal trusses, hip orthoses, bespoke lumbar supports, ready-made spinal bracing, complex cervical collars, made to measure orthopaedic helmets etc.
Request an appointment
If you are thinking of attending our Healthcare Assistant led walk-in service or seeking an appointment with our Healthcare Professional, please get in touch with us via our contact details or by using this online tool.
Once we've received a request for either option, a member of our dedicated customer service team will then contact you to discuss your requirement, provide further information and confirm a booking time slot.