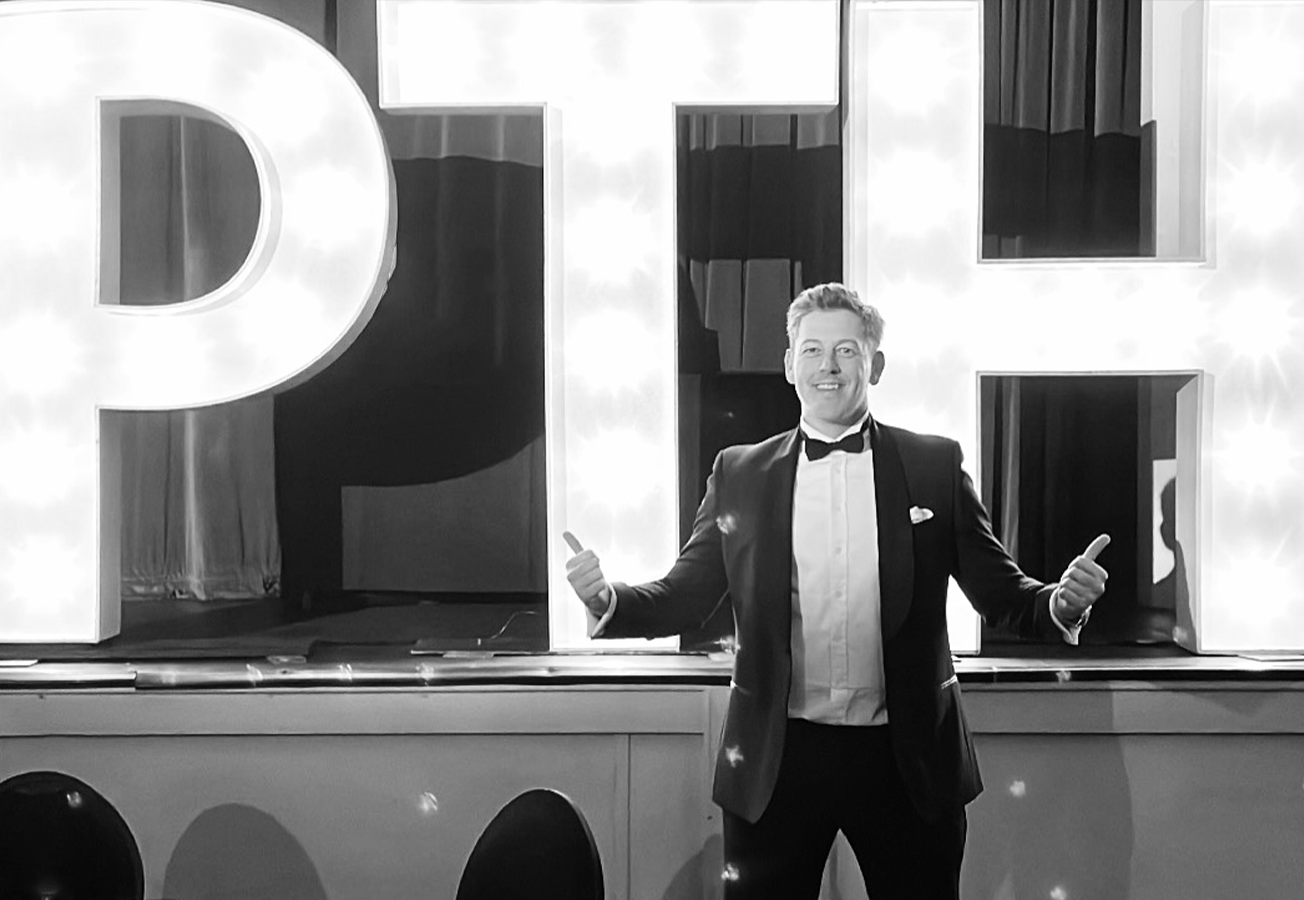 A big thank you to everyone who attended the inaugural PTH Enterprises Gala making the evening a resounding success. The truly memorable occasion brought together over 125 colleagues & special guests from across the newly formed PTH business group, which includes Dacey Orthotic Solutions, Orthotix, Ace Feet In Motion and The Healthcare Hub.


The lavish black-tie event catered for by Spiros Fine Dining and held at St Peter's Hall in Cardiff, served several purposes. Firstly, it provided a wonderful platform to celebrate the remarkable 50-year work anniversary for the last remaining Welsh orthotic manufacturer, Dacey Ltd. The event also presented the ideal backdrop for the new leadership team to recognise and award employees for outstanding performance and service to their respective businesses. Lastly, it was the perfect setting for a special tribute to former Owner- Bob Cooper, who picked up a lifetime achievement accolade for a career that spanned three decades.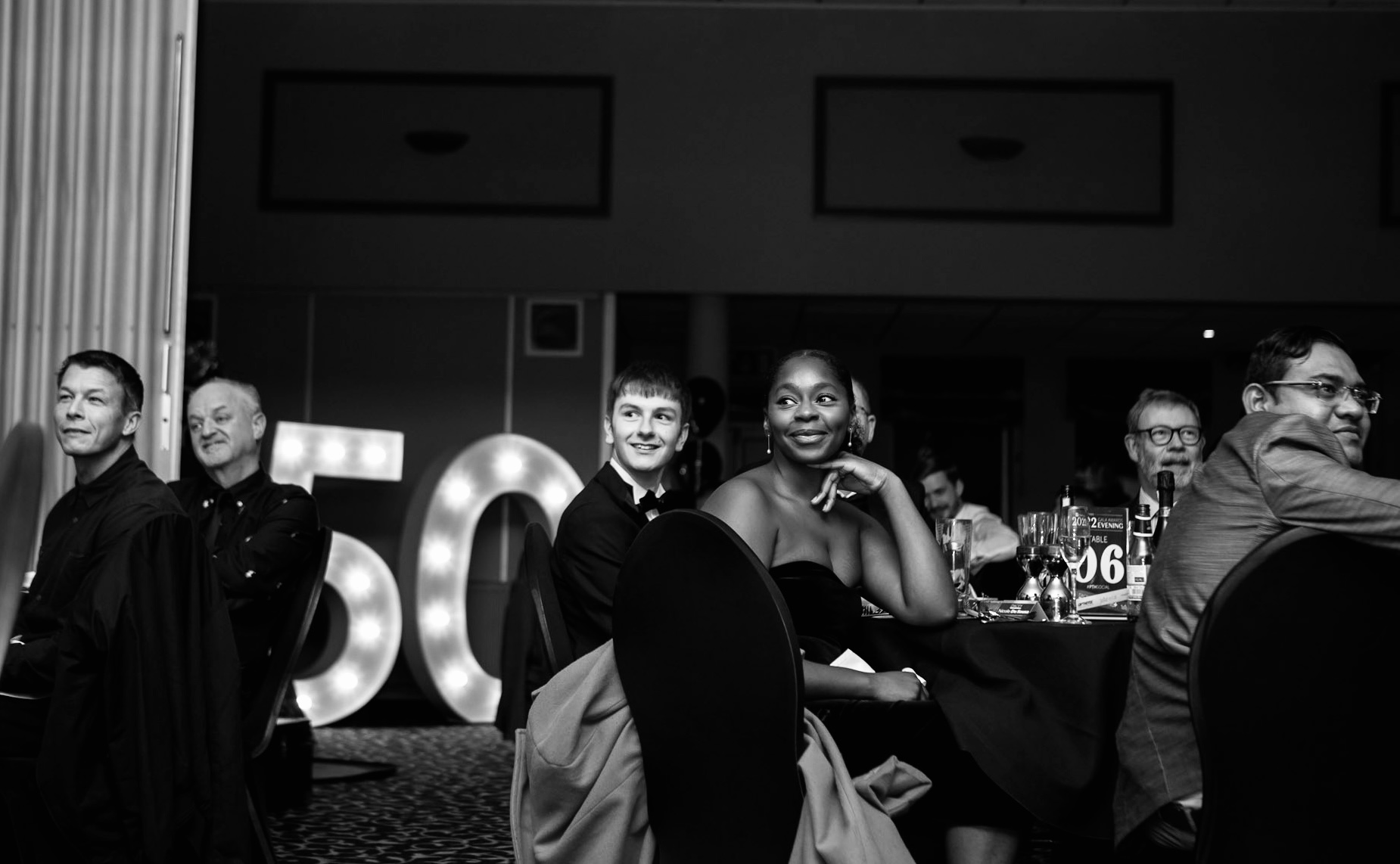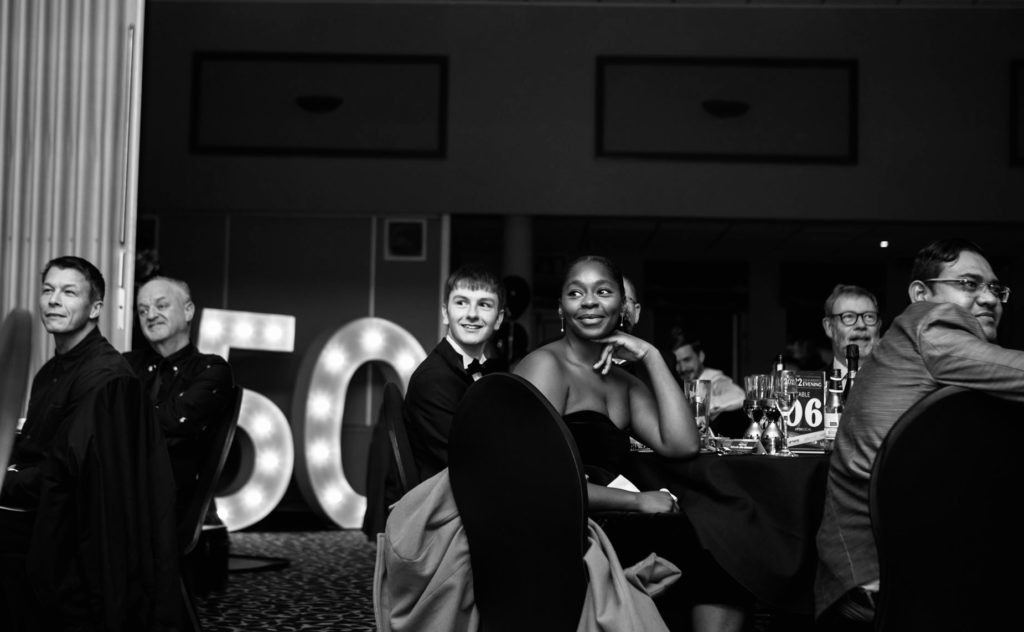 50 YEARS OF DACEY
During the Gala event, former MD – Bob Cooper and colleagues reflected on the incredible journey the business has had from its inception to its milestone 50th anniversary. In 1972 the original Dacey & Co was formed by a man called Brian Dacey, hence the unusual business name DACEY, which has now been carried for 50 years.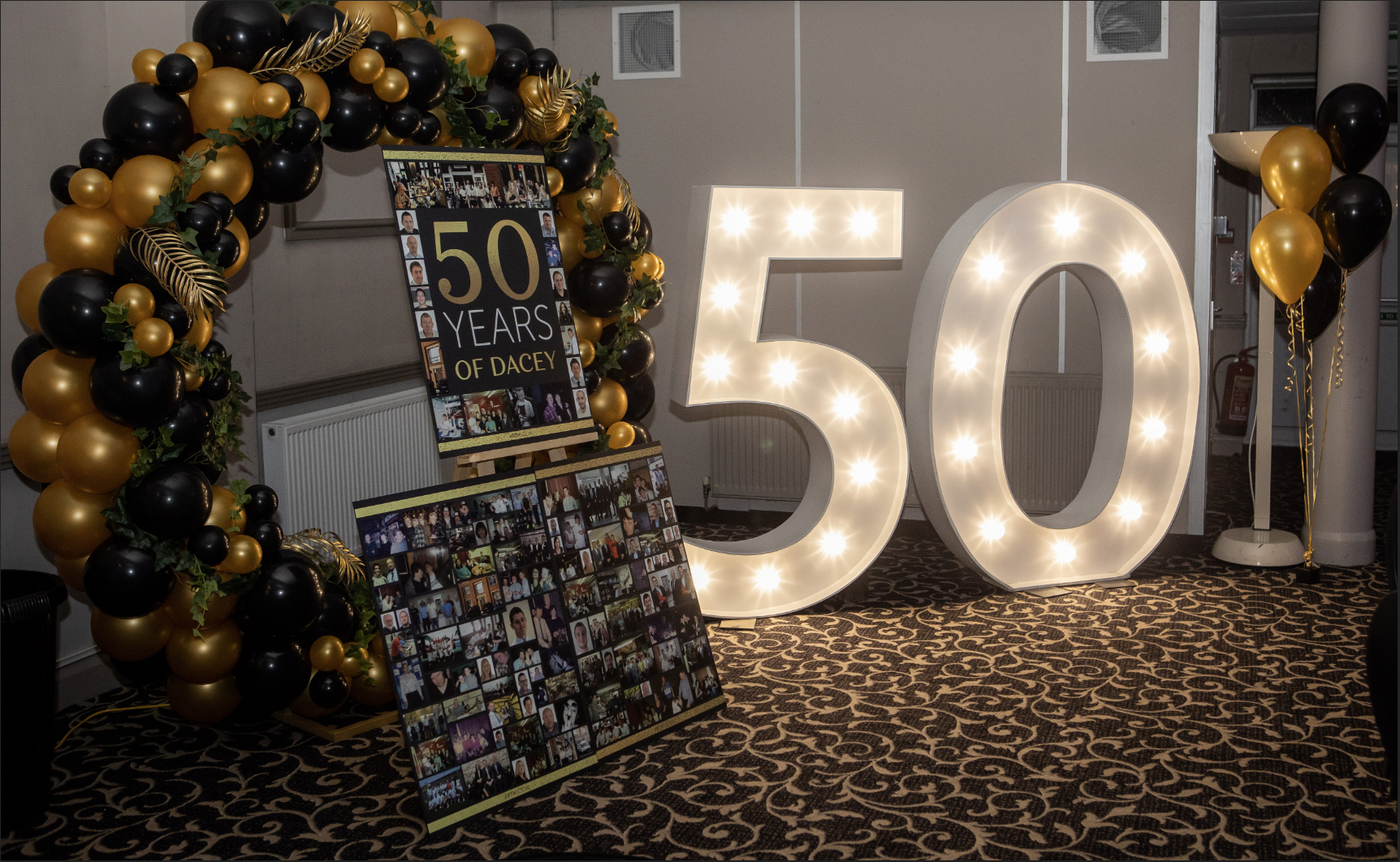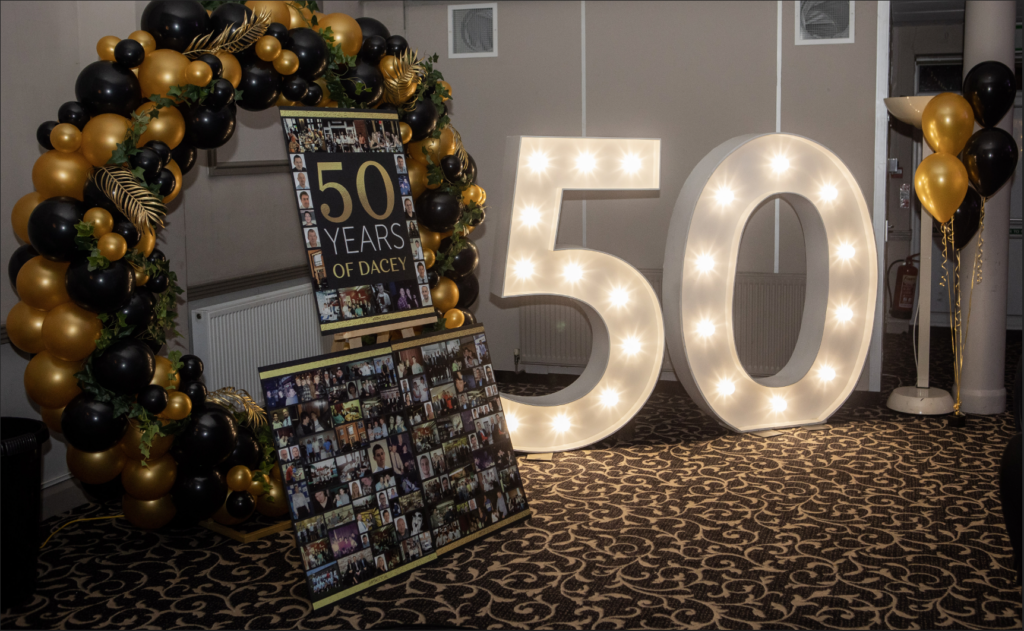 The original business was formed because the manufacturing workshop based in the Prince of Wales Hospital Cardiff was closing, so Brian decided to take on the staff and set up his own small manufacturing firm to continue making bespoke orthoses – or surgical appliances as they were called then. Brian was a lovely caring person but lacked business acumen and he also needed a clinical partner. So, John Prosser, the late Grancha of the new owners, who was an Orthotist agreed to go into business with Brian, thus forming Dacey & Co, which went on from there.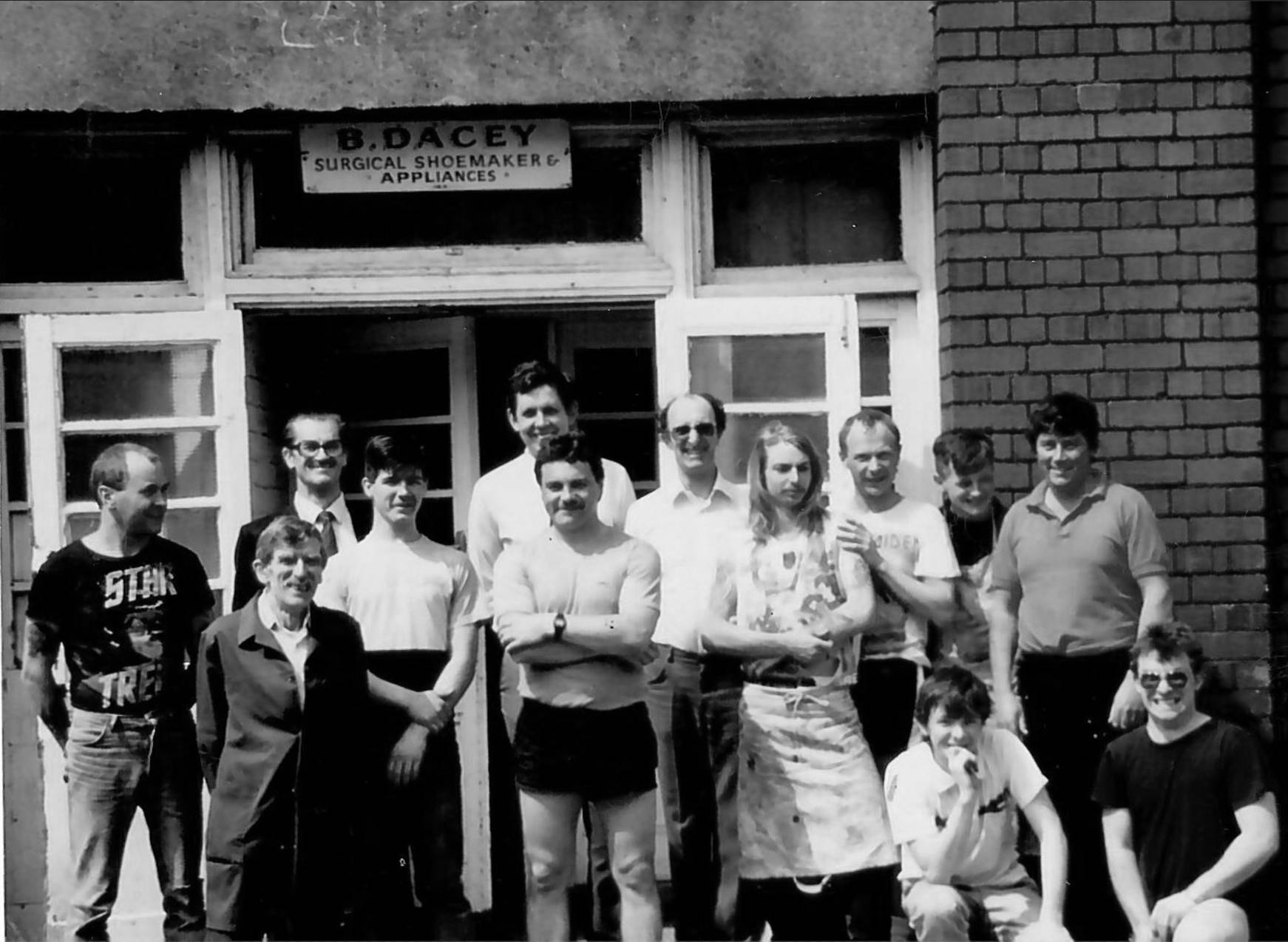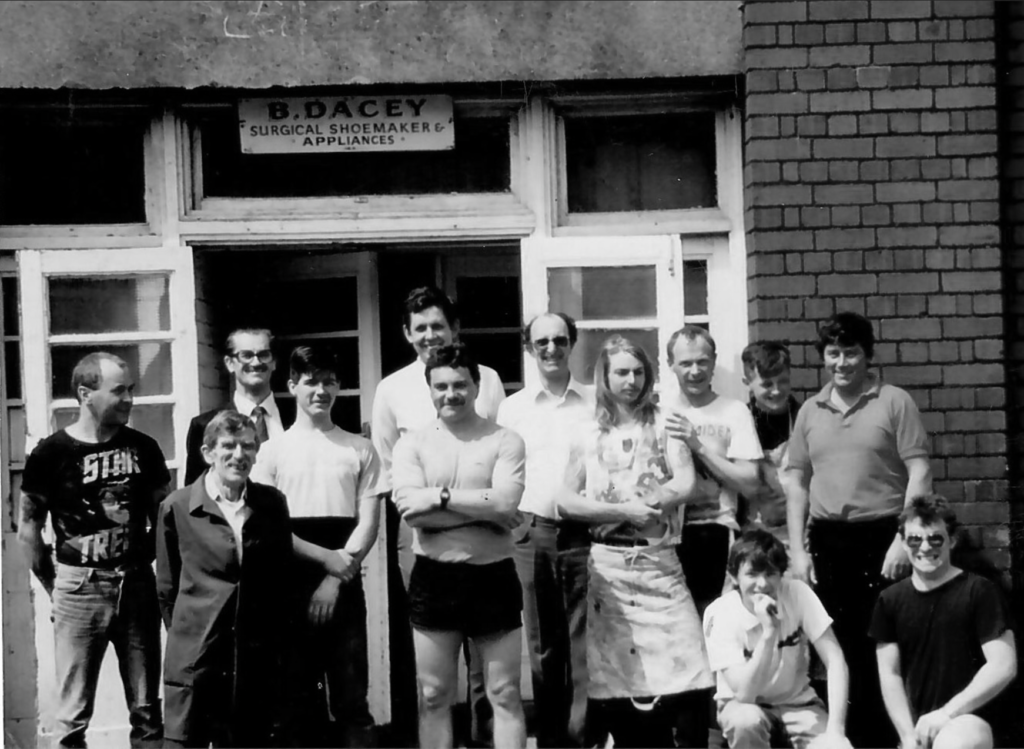 Co-Founder John Prosser and his original team of Orthotic Technicians
Into the late 80's and Brian had enough of the stresses that came with running a business so he sold his shares to a German businessman called Michael Mais, who then incorporated Dacey Ltd. It was Michael's plan to expand the business into the world of prosthetics, however, for several reasons it never happened and both he and John became more and more disillusioned with the industry.
At the same time the Quality Standard 5750 became mandatory for NHS contracts. John was not one for 'red tape' and decided that enough was enough and considered packing it all in. At this point in 1992, Bob Cooper stepped in and agreed to get the onerous Quality Standard, which he did, before buying Michael out of the company. Effectively Bob became the Managing Director in 1995 when John retired from the business. From that point on, the business expanded from 20 employees to over 100, successfully gaining contracts across Wales and the South West of England, having to relocate to two larger factories in the process.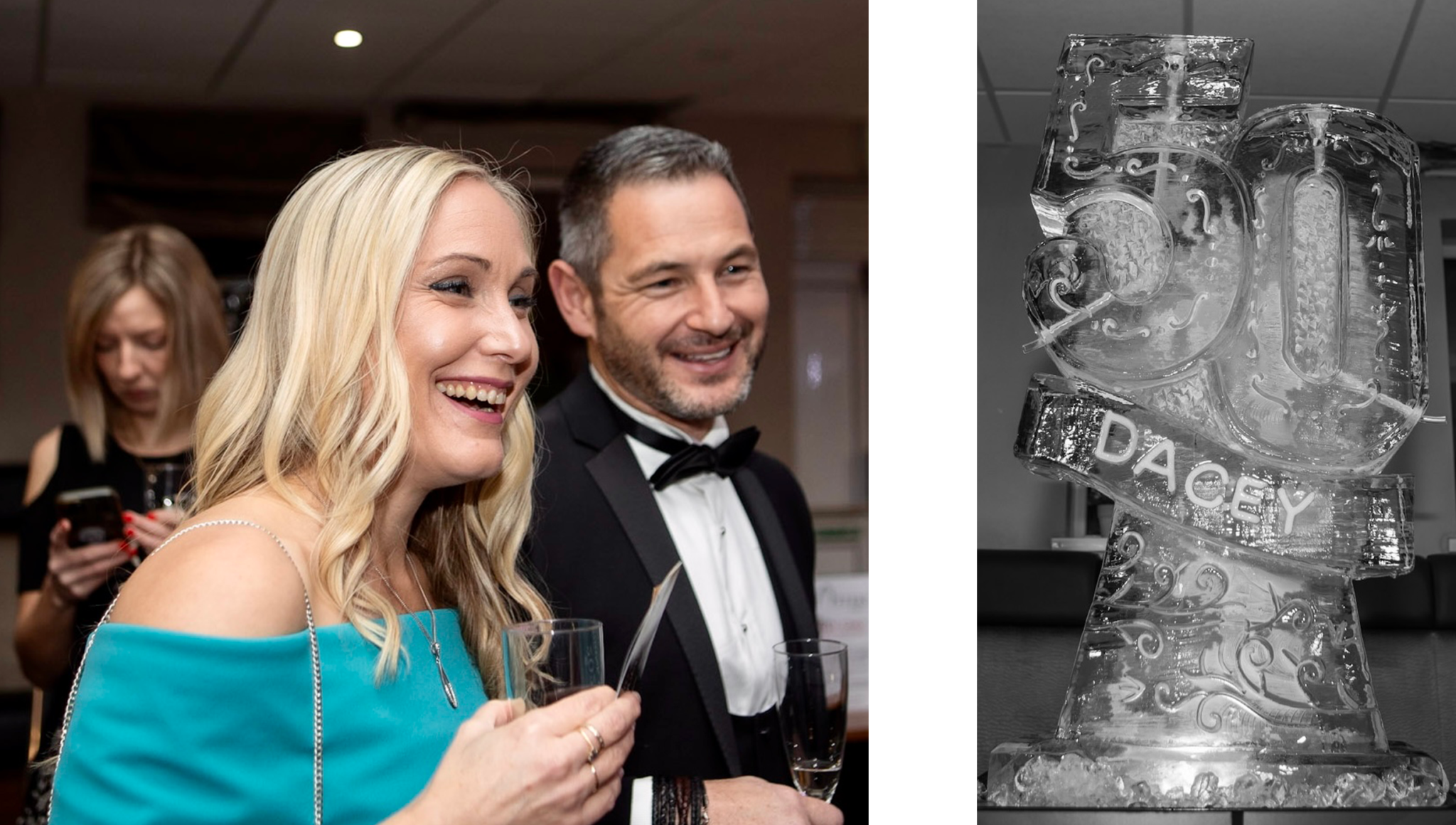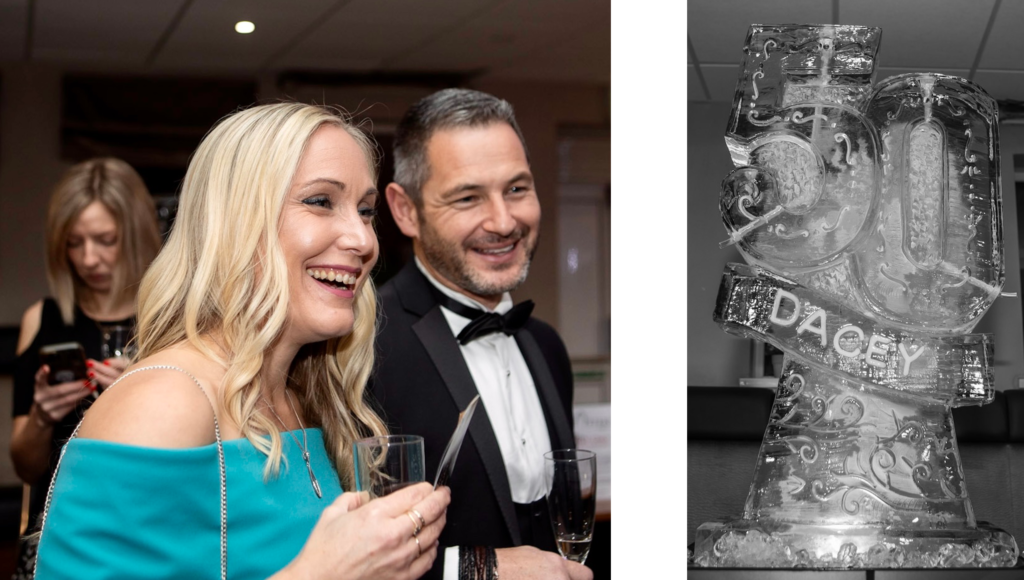 Stuart Rees, Managing Director of Dacey Orthotic Solutions enjoying the event.
By the time Stuart Rees took over the reins in 2019, Dacey Orthotic Solutions as it is now known, had increased revenue by more than tenfold from its early days. More importantly it's believed that the business has now helped to improve the lives of over 1.75 million patients, which is something all staff (past and present) are very proud of and keen to build on in the future.
In a memorable moment, at the end of the 50th anniversary speeches, everyone in attendance stood together and raised the roof with a toast to Dacey for an astounding innings, 50 and not out!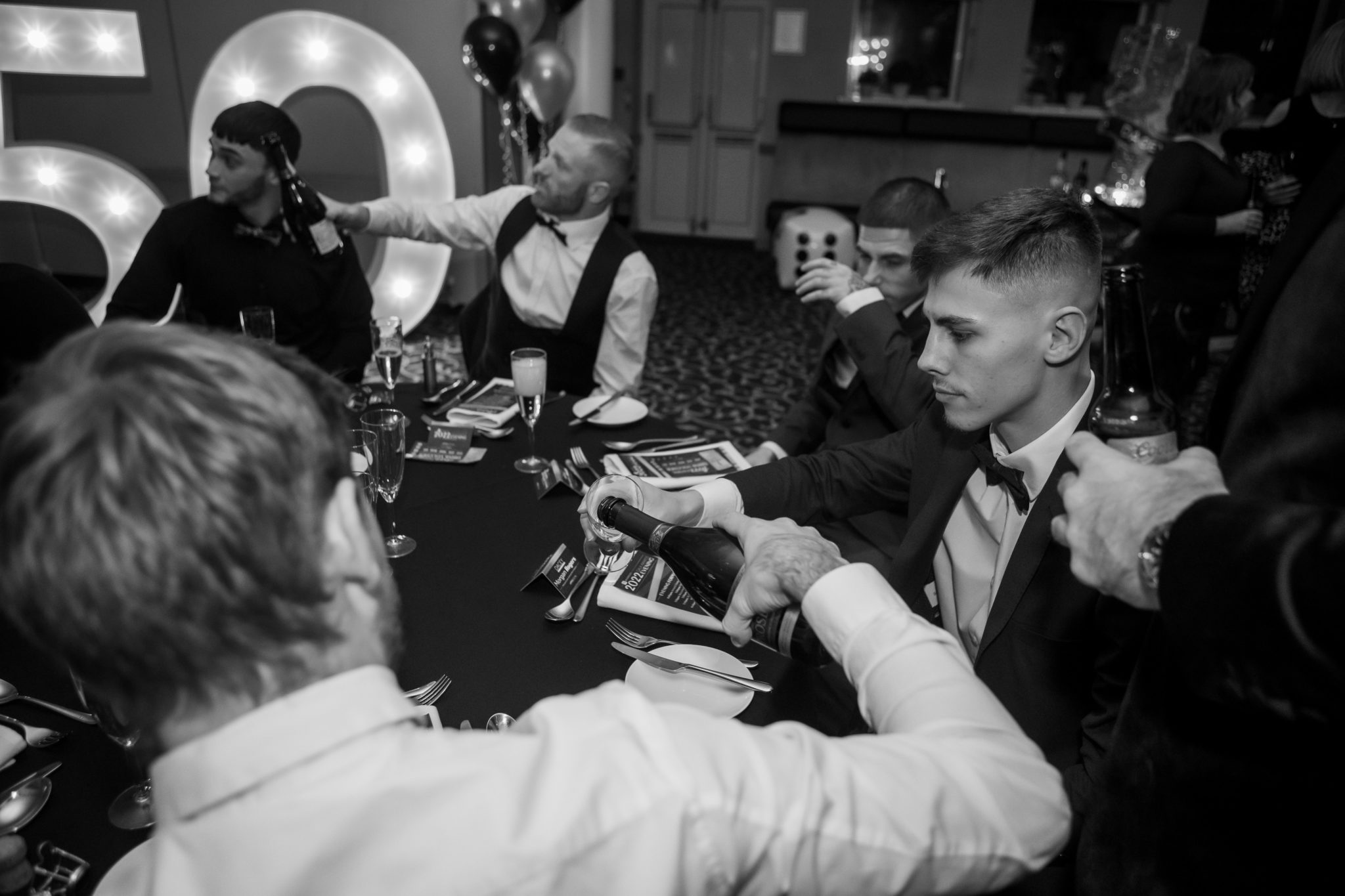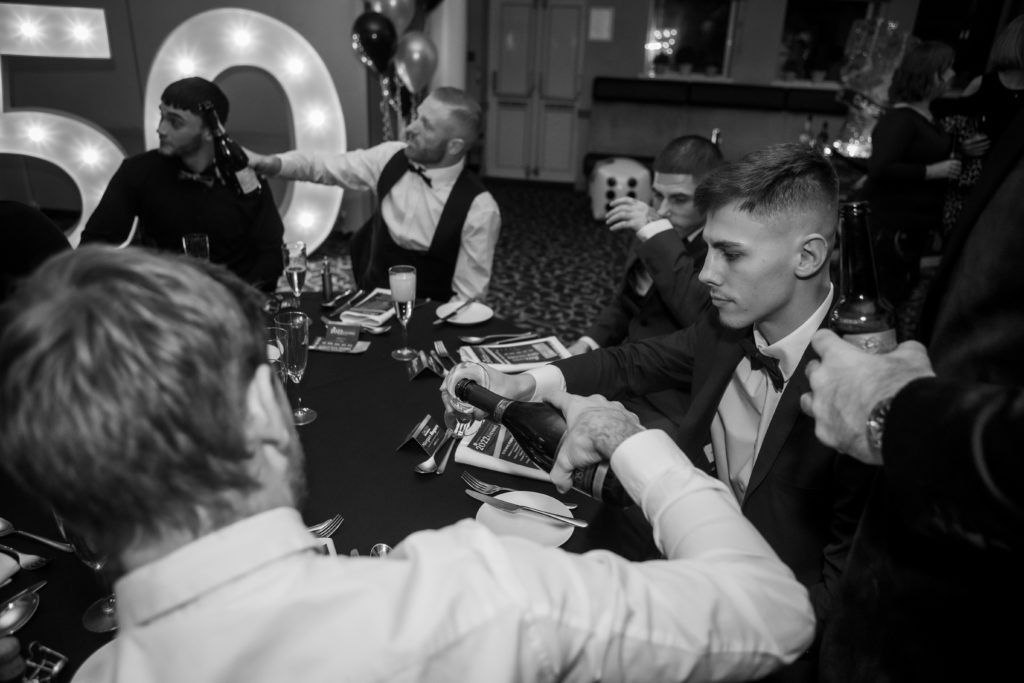 Dacey Orthotic Technicians charge their glasses ready to toast the 50th anniversary!
EMPLOYEE AWARDS
The new executive leadership team are big advocates of acknowledging outstanding employee contribution and performance across the business group. As part of the new culture, that is being instilled across the business group, employee awards are now given on an annual basis and all recipients are voted for by their respective Managing Directors and Senior Leadership Teams.
On the night, the 'Employee of The Year' awards went to, Sarah Heaven – Dacey Orthotic Solutions, Hannah Perrett – Orthotix, Darren Herman – ACE Feet In Motion and Aaron Burgess – PTH Enterprises.
Additionally, there was also recognition for a select group of employees who've given 25 years of continuous service across the business group. Awards for this remarkable feat went to Nick Newman (Dacey Orthotic Solutions), Gareth Innes (Dacey Orthotic Solutions), Paul Webber (Dacey Orthotic Solutions), and Julie Tait (Orthotix).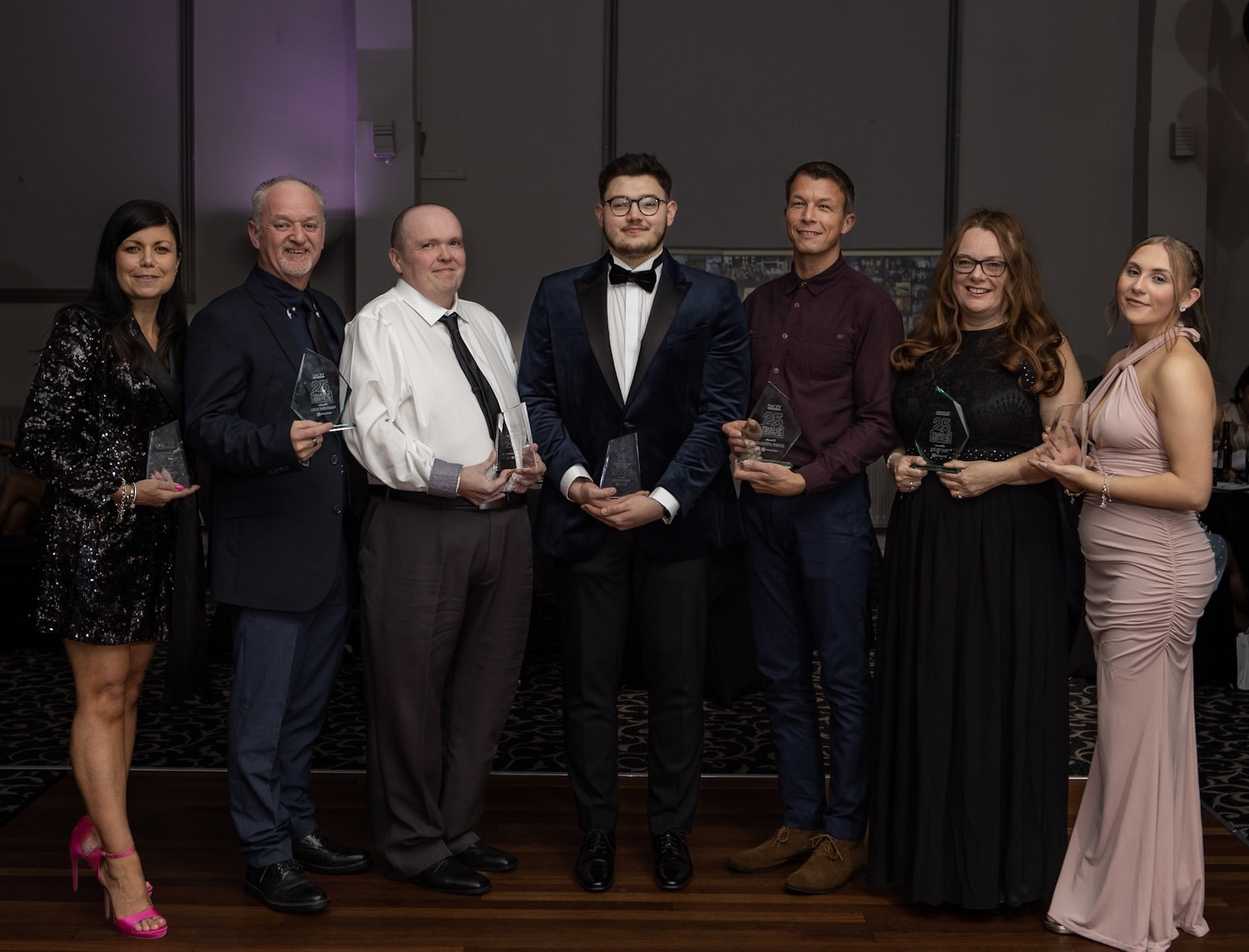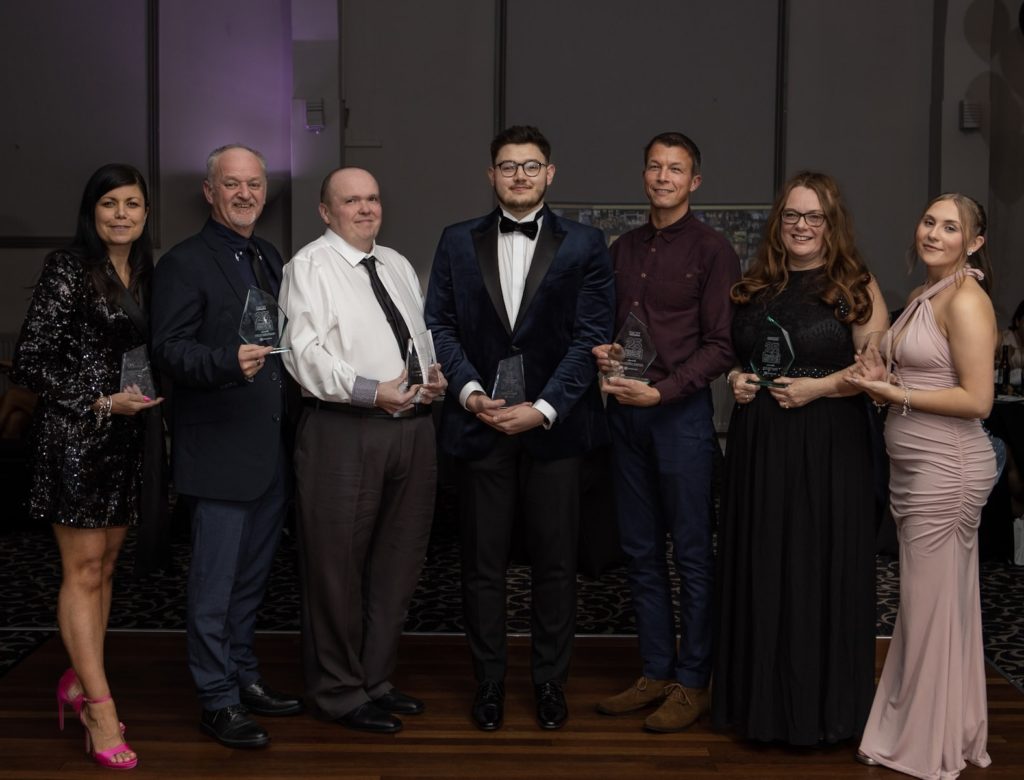 Employee Award Winners from respective businesses in the PTH Group 2022.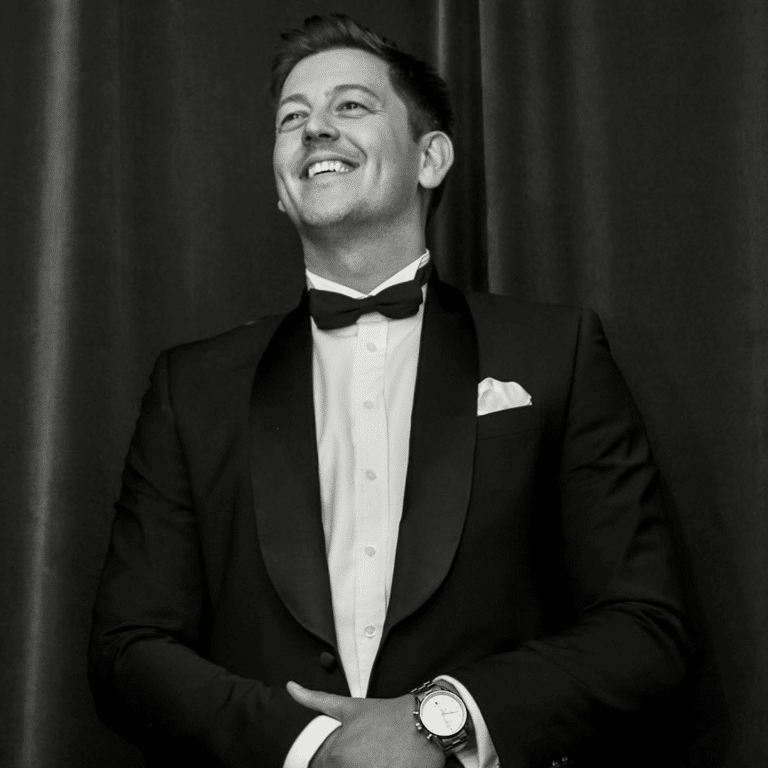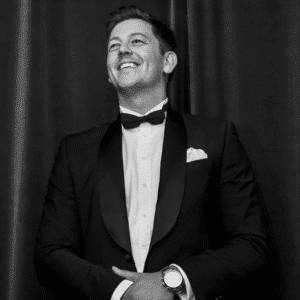 During the awards ceremony Group CEO – Paul Cooper said,

"… In today's climate, it's proving difficult to retain staff for 25 minutes let alone 25 years, so it's heart-warming to see the loyalty and commitment that we still have sprinkled throughout our businesses … Well done to everyone who picked up an award, your dedication and effort is greatly appreciated."
LIFETIME ACHIEVEMENT ACCOLADE
The Gala was a fitting time to present a special tribute to someone who has always shunned the spotlight despite taking center stage for the best part of his career. Having been bought out just before the Covid crisis escalated, former Owner / Managing Director – Bob Cooper, stepped down under the radar, with little fuss from his devoted workforce. Unbeknown to him, the final presentation of the evening was to address this by acknowledging his sterling career with the presenting of a lifetime achievement accolade. No doubt he was horrified by the attention, but deep down under his grizzly exterior, he was accepting of the sentiment behind the words spoken and the accolade itself.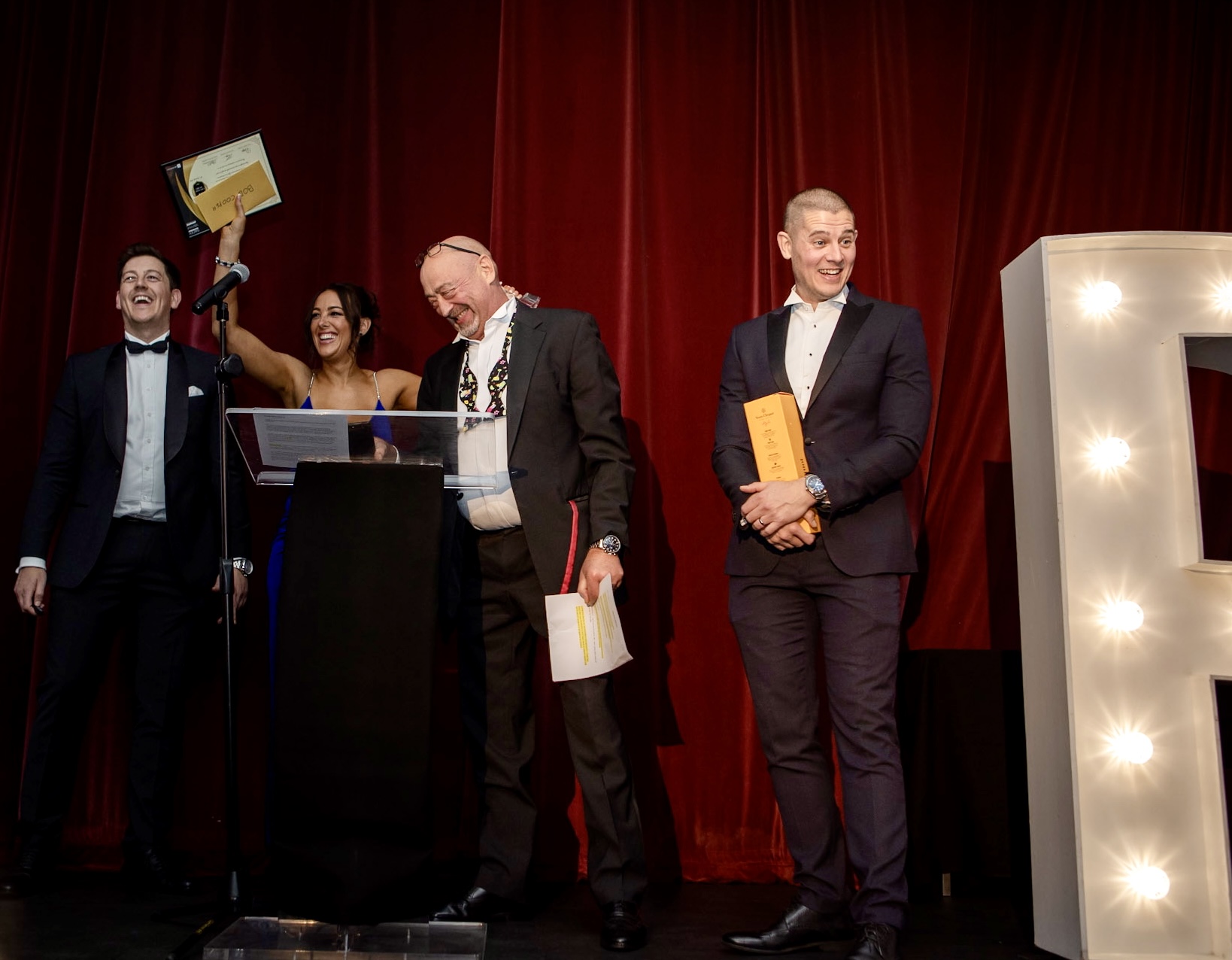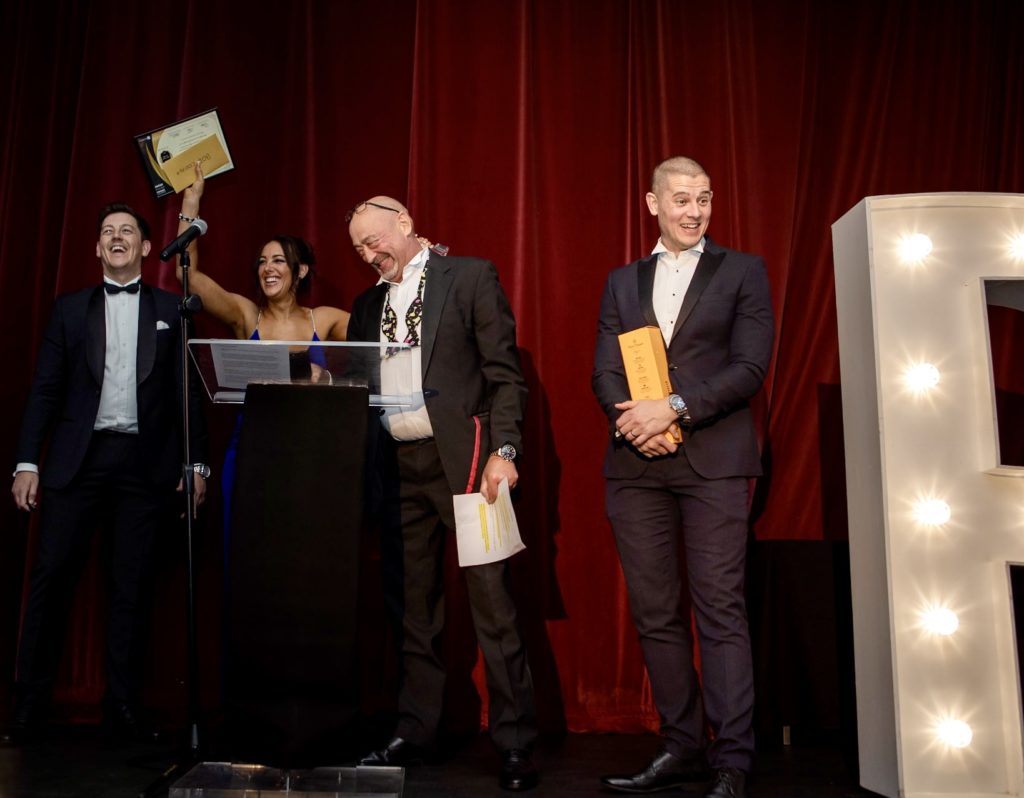 Former Owner / Managing Director, Bob Cooper collecting his lifetime achievement accolade from his children and new owners Paul, Tom & Hayley.
Bob successfully ran multiple businesses for over 30 years, which is testament to his incredible work ethic and resilience. In fact, these are the two strengths which he attributes to his longevity in business, and he is not done yet, Bob continues to work for the PTH Group in an advisory capacity.
On the night Bob Cooper signed off in style, referencing an old quote he'd used many times in his early career, stating he has "always been big enough to cope and small enough to care", before taking to the dancefloor, microphone in hand, inviting all of his former colleagues to join him in a rendition of his favourite Frank Sinatra hit – My Way.
It was a fitting way to sign off the first ever PTH Enterprises event in style!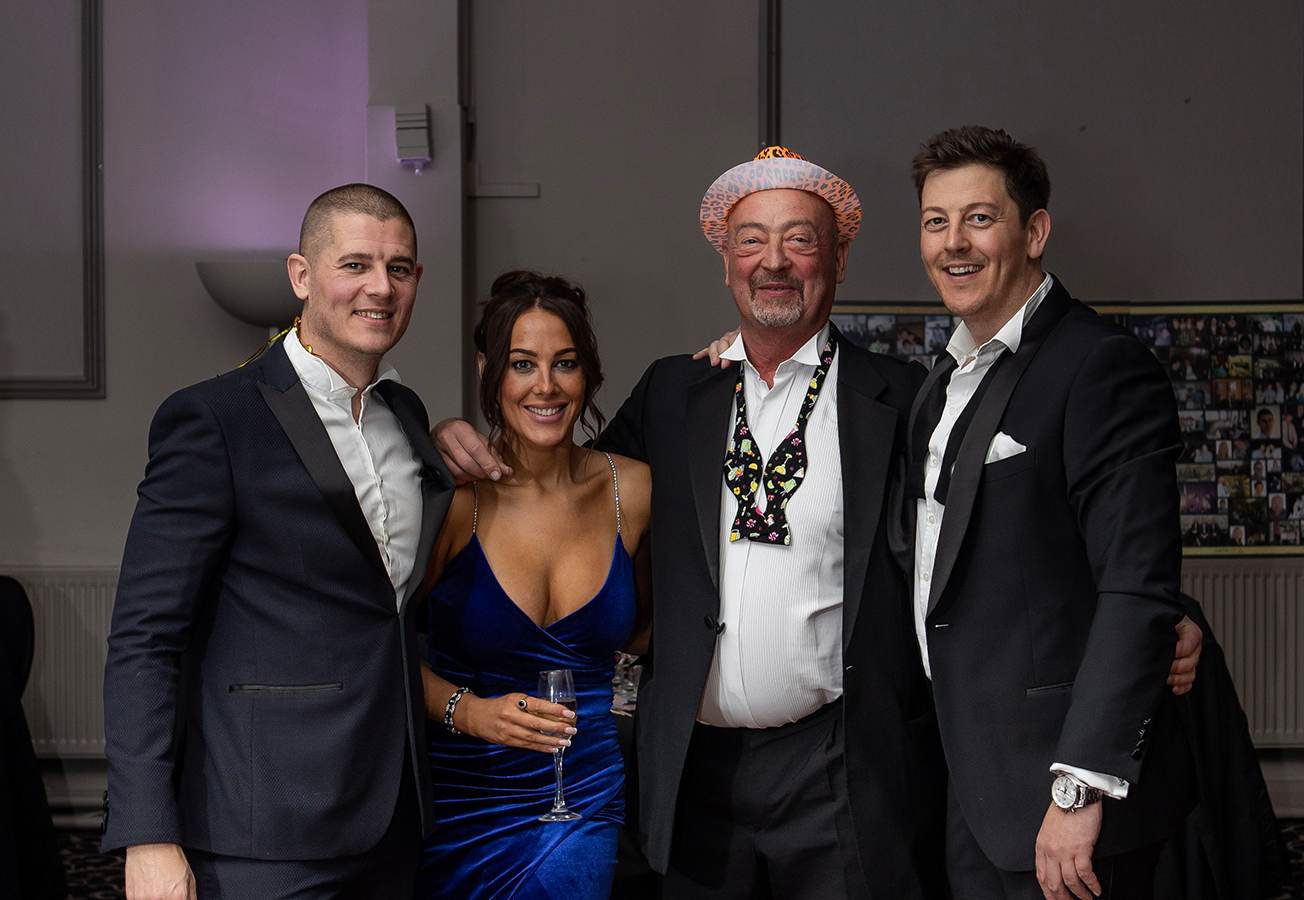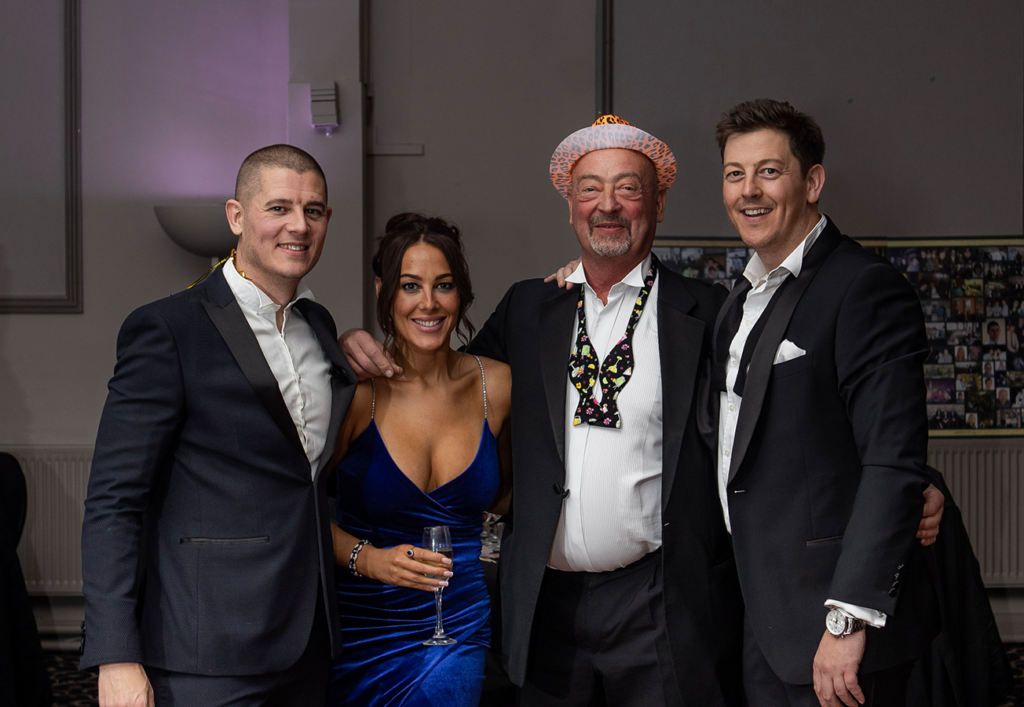 The family behind the PTH group of businesses.