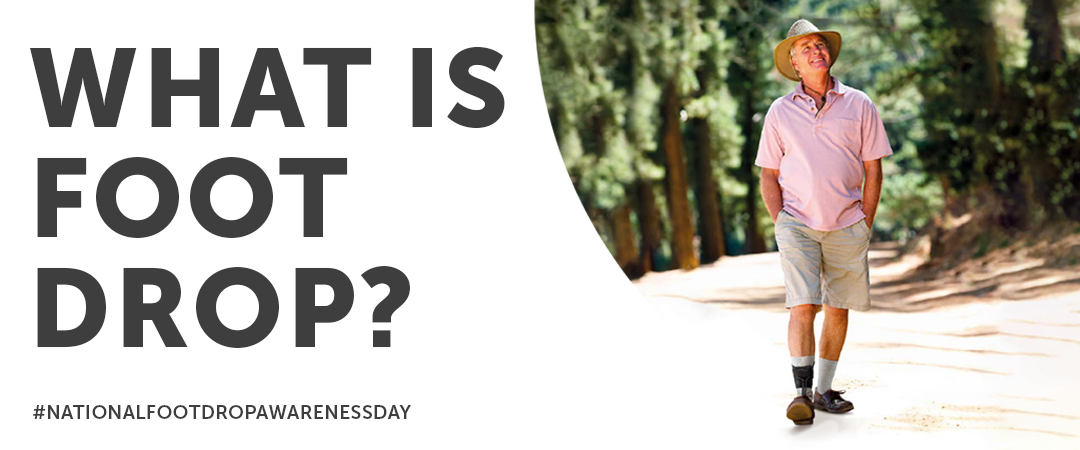 It's also sometimes called Drop Foot or Flaccid Paralysis Drop Foot and can cause you to drag your foot on the ground when you walk. It usually only affects one foot, but both feet may be affected depending on the cause. It can be temporary or permanent….
What is Drop Foot?
Foot Drop is a muscular weakness or paralysis that makes it difficult to lift the front part of your foot and toes.  Foot Drop is a sign of an underlying problem rather than a condition itself. This could be muscular, caused by nerve damage in the leg; or the result of a brain or spinal injury.  Common conditions which can cause Foot Drop include; muscular dystrophy, motor neurone disease, trapped nerve during hip & knee replacements, neuropathy, Charcot-Marie-Tooth disease, stroke, cerebral palsy, multiple sclerosis.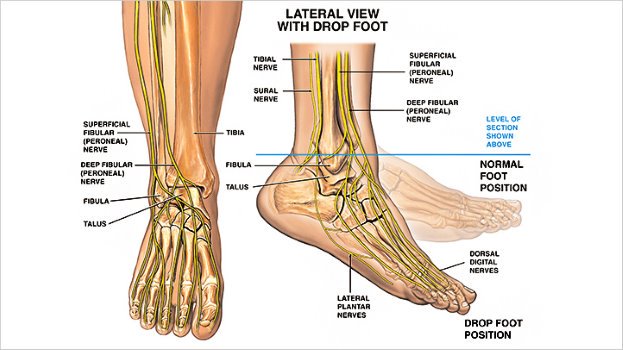 Most commonly, foot drop is caused by an injury to the peroneal nerve. The peroneal nerve is a branch of the sciatic nerve that wraps from the back of the knee to the front of the shin. Because it sits very close to the surface, it may be damaged easily.
An injury to the peroneal nerve may also be associated with pain or numbness along the shin or the top of the foot.
What do we recommend?
The Boxia™ Drop Foot AFO is a UK leading orthosis for discreet treatment of foot drop. It's innovative, lightweight and comfortable design provides vital foot clearance during swing phase, thus reducing risk of tripping over everyday objects.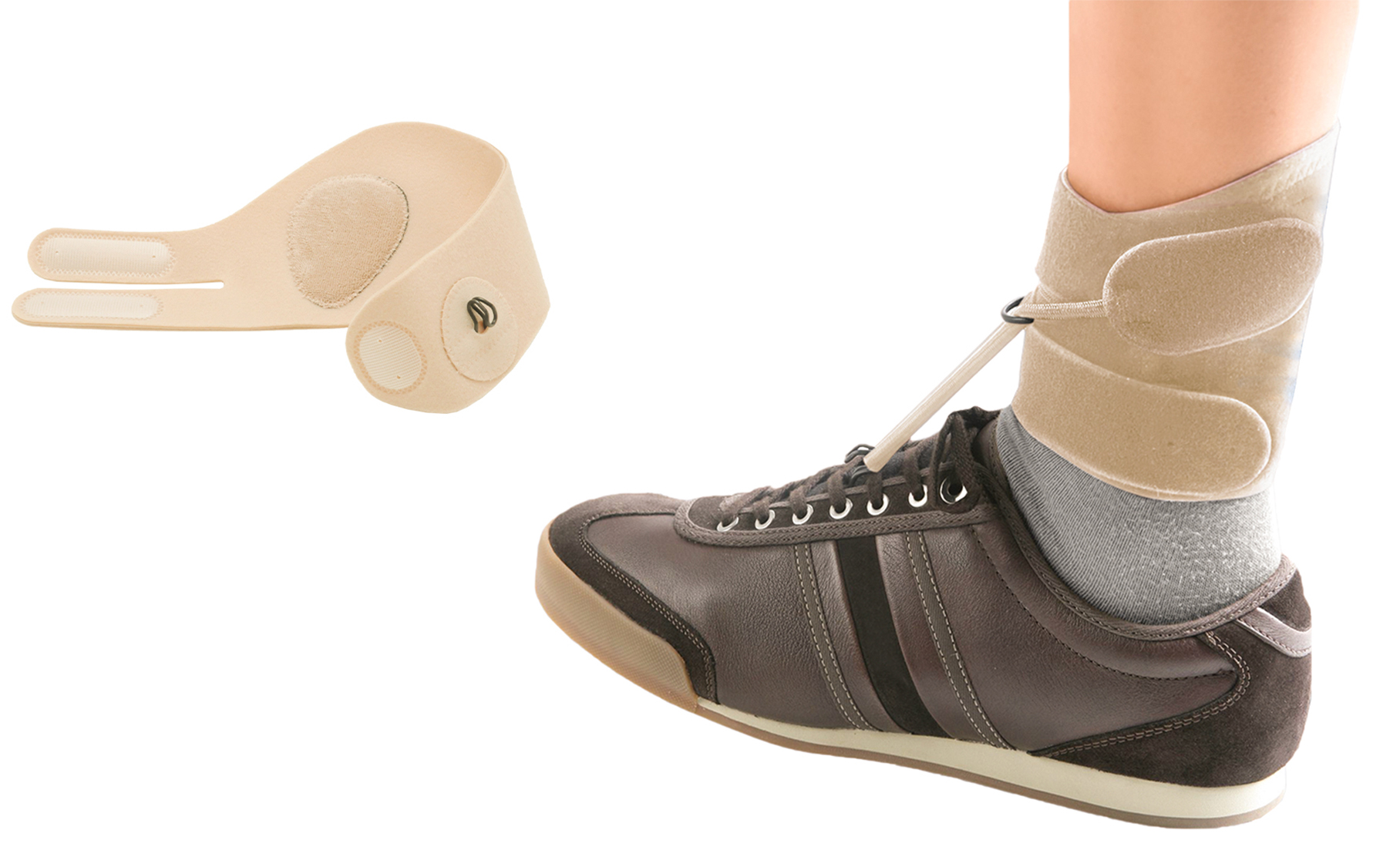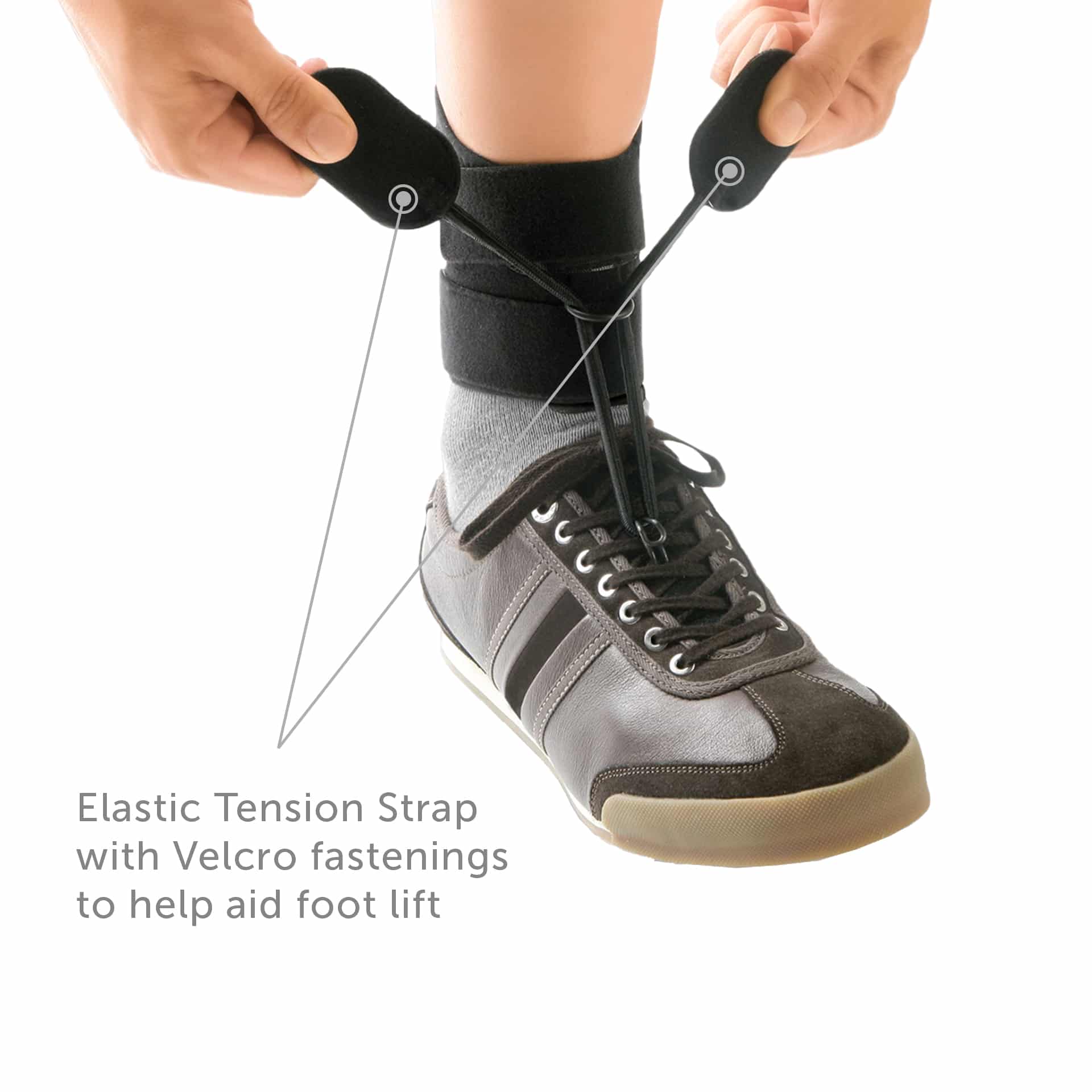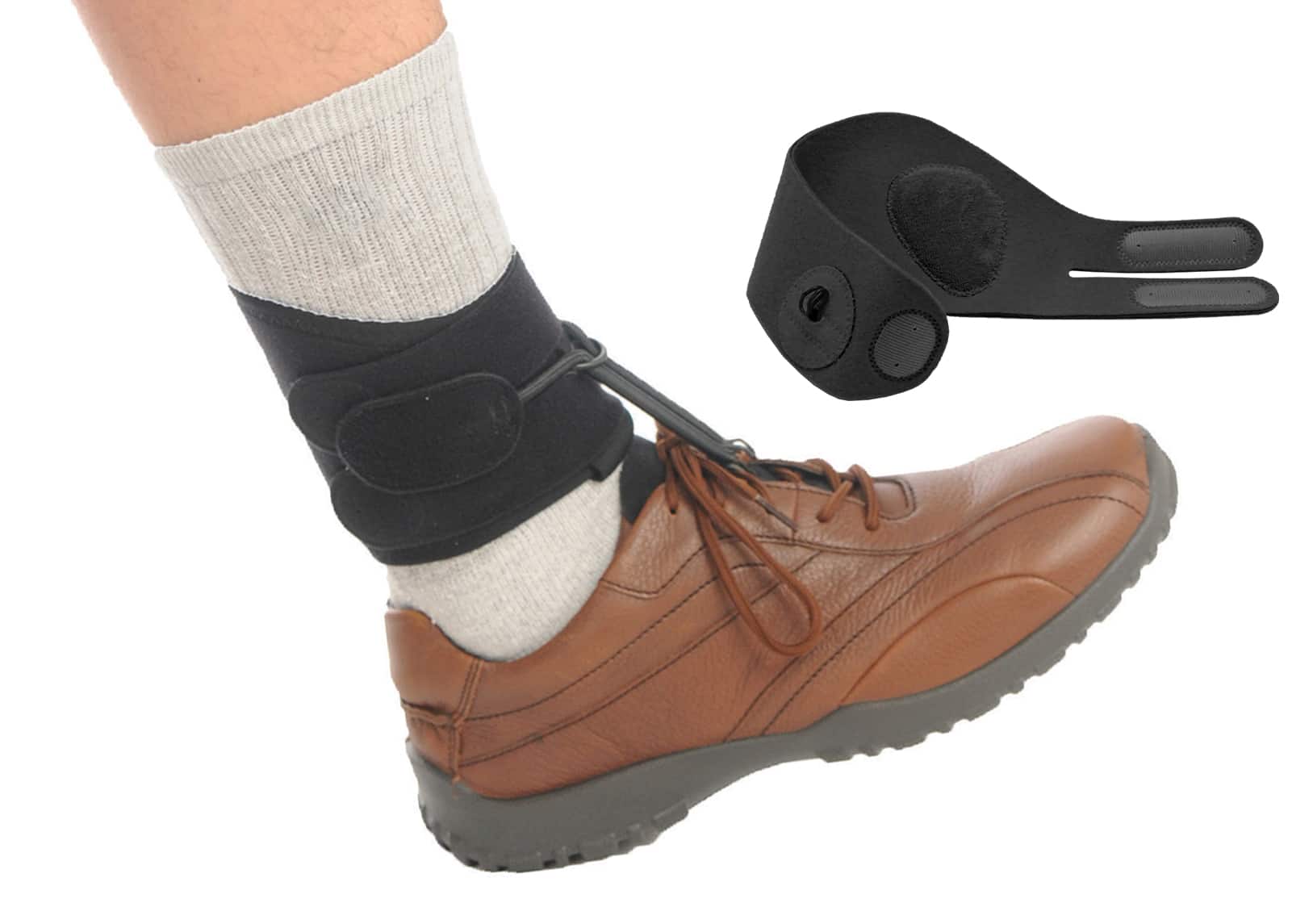 Features and Benefits for the Boxia include:
Comfortable and cosmetic orthosis designed for discreet treatment of flaccid paralysis drop foot.

Consists of two separate components; a cuff situated above the ankle and a non-slip hook section which fits between laces/hook and loop straps of footwear.

Both components are connected via an elastic tension strap which enables complete adjustment of the required level of dorsiflexion.

Made from perforated material for ventilation and includes gel padded sections for enhanced Achilles and dorsiflexor tendon comfort.

Discreet design which does not occupy any space in the shoe.

Device raises the forefoot, providing vital foot clearance during swing phase, thus reducing risk of tripping over everyday objects.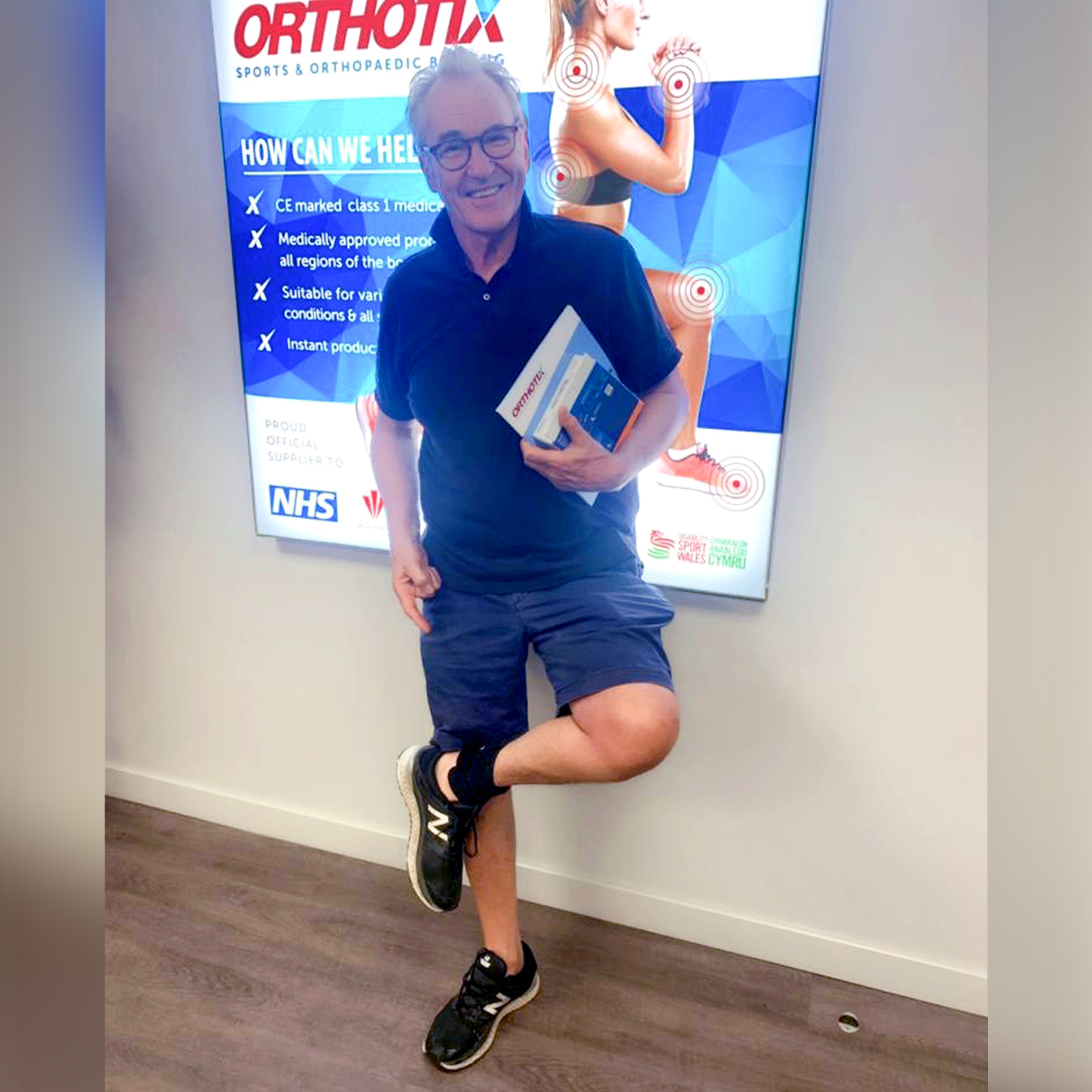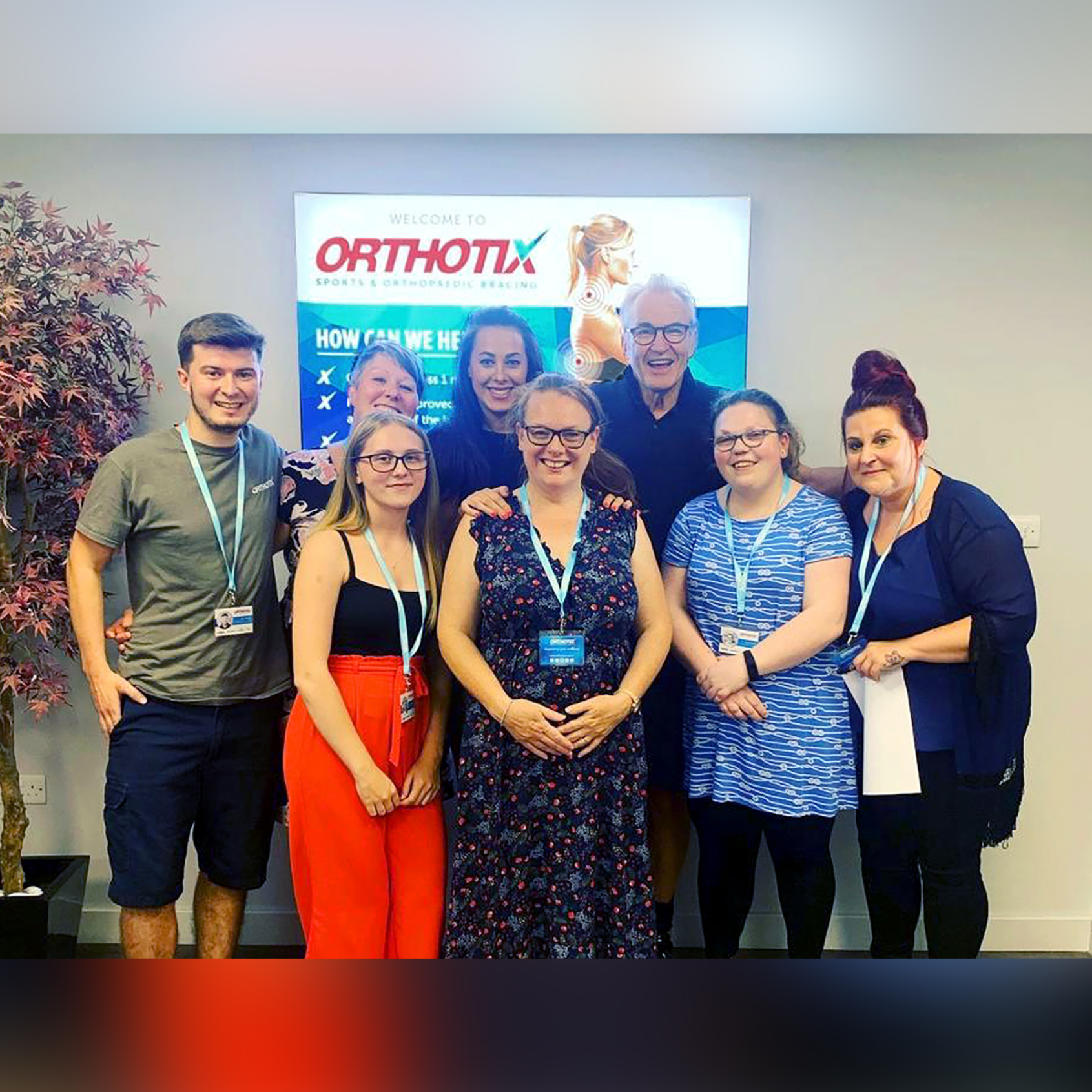 Larry Lamb visits Orthotix
Back in July of 2019, Orthotix welcomed Gavin and Stacey legend, Larry Lamb to the walk in clinic. He was fitted with his own personal Boxia product to help him with a condition he had been affected by for quite some time.
His visit was featured in the September 2019 issue of Cardiff Life Magazine.
Our director, Paul Cooper said,
"Larry called in for a drop foot support to help him with a condition which has affected him for over 20 years. He said the product we fitted him with will be life changing and couldn't thank us enough."